Atami

Crab field tour <half day>
Enjoy the clear sea while gazing at the mountains of Izu! Sea kayaking experience。
※ I can join at the age of six。
start time
Morning part 9:00 / Afternoon 14:00
Time required About three and a half hours
Rowing distance about 3km
price
Sea Kayak、paddle、Life jacket、drink、dessert、Snorkel、Including insurance premiums
grown up:7,500 yen
children:6,500 yen (6 to 11 years old)
Capacity 6
Collection sitesTheHere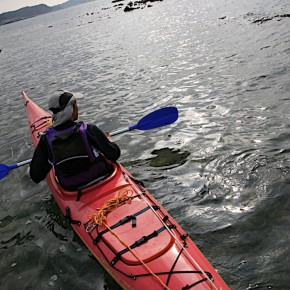 While drifting under the bright blue sky Why do not you leisurely stroll on the sea in a sea kayak? With views of the coastline and the Izu mountains。Like flying when you get used to rowing、Go in lightly progress、It 's like you 're in a cradle.。Except for the clear sea, you can meet cute fish.。You can enjoy it with confidence from children to the elderly。
A relaxing half-day schedule while enjoying the feeling of floating on the sea!
The tour schedule is、After the paddle class, board the kayak and depart、Take a break after landing in a safe cove、Snorkel experience at the sea after the class、And tea time break、Get in the kayak and return ...、Loose schedule。Because you can float in the sea leisurely、Even beginners can enjoy it slowly at their own pace。
Staff will support you at your own pace!
If the sea is calm, sea kayaking will not run out of breath even if you row for a few kilometers.、Some people are not confident in their physical strength、Some people can't swim、From small children to seniors、You can enjoy your time at your own pace by rowing leisurely.。During the tour、Don't worry, the staff will support you at your own pace.。
There is also a pick-up service from Atami city, so you can feel free to join us!
If you are in Atami city, they will pick you up at your accommodation、You don't have to worry about preparation because you have all the equipment and tools you need for the experience.。
Experience schedule / details
① Gather (about 5 minutes)
② Sea kayaking class (about 15 minutes)
③ Riding a sea kayak、Move to the point (about 30 minutes)
④ Snorkeling class / experience (about 30 minutes)
⑤ Tea time with dessert (about 15 minutes)
⑥ Riding a sea kayak、Move to the starting point (about 30 minutes)
⑦ Dissolution (about 5 minutes)
* The above flow is a guide.。The flow may change depending on the situation on the day.、Please note。
※ cancellation fee does not charge any。
* Clothes and shoes that can get wet (sandals, etc.)、Swimsuit、Change of clothes、Please bring a bath towel。
* Hotels in Atami、Free transfer to Atami station。